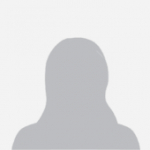 George Tomov
George Tomov joined SYNECTICA as a Human Resources Consultant in 2001 and in 2005 he became a partner SYNECTICA.
From 2005 to 2013 he is Manager Corporate Sales for PROFILES INTERNATIONAL BULGARIA.
He has Master degree in "Clinical and Counseling Psychology" and "Work and Organizational Psychology" at Sofia University "St. Kliment Ohridski ".
He has over 14 years experience in the field of search, selection and assessment of staff, job analysis, workload evaluation, organizational consulting. He has participated in different projects in oorganizational consulting, organizational development, research and analysis of organizational problems. He has completed a lot of projects in corporate training.